The pick up plan for ASEACCU 2017 Delegates
to the Campus Ministry Workshop (August 22-24) and The Faculty Staff Conference (August 24-27)
ASEACCU Car Pick Up Service Schedule 
Date
Flight Arrival Time
Sunday, August 20
11:05
11:20
15:05
16:40
Monday, August 21
12:05
14:55
15:40
16:20
16:45
21:10
Tuesday, August 22
12:05
12:40
15:40
16:45
21:35
Wednesday, August 23
09:25
12:05
12:40
13:50
15:05
15:40
16:00
16:45
21:35
22:20
Thursday, August 24
08:30
11:40
12:40
13:05
13:10
14:20
16:05
Arrival at Suvarnabhumi Airport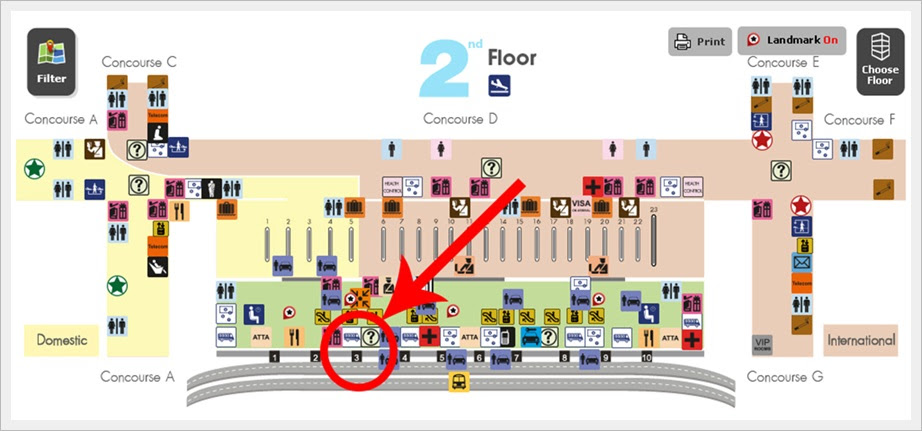 Delegates (Campus Ministry and Faculty) will be met on arrival at Suvarnabhumi Airport and transported to their accommodation. Delegates will be met in the 'meeting point' area by one of our ASEACCU committee (The meeting point is on the second floor, gate 3 after the exit from customs.). Please look for the 25th ASEACCU 2017 white display board held by University Representative.
At the end of the conference, all Delegates will be transferred from their accommodation to the airport.
---
The final and unalterable deadline to receive all registrations (Via the second phase) and full payments via Swift Bank Transfers is July 7, 2017. After this date, we will regretfully have to reject registrations. Thank you for your kind understanding in this regard.
In light of new travel requirements by the Thai National authorities, it is expedient that all foreigners arriving in the kingdom of Thailand carry proof of medical insurance. We urge all ASEACCU partner institutions to ensure that medical insurance is arranged, and evidence be carried with each of the students, campus ministers, conference delegates.
The Assumption University ASEACCU Conference team is working to its best to ensure that this Conference will be "The One" for your memories, and enjoyment. To that end we say, SAWASDI, Rean Churn !!!
Airport pick up updates
As of August 18, 2017 we will be posting on a ASEACCU website the detailed schedule of Suvarnabhumi airport pick up for all Campus Ministers, Faculty, Staff and Executive Board members. As you pass through custom clearance, please approach the Meeting Point on the second floor of Suvarnabhumi airport arrival hall. Look for a white board with ASEACCU 2017 held by one of our University student. They will accompany you to the transportation, please allowed for at least 1.30 hours for immigration clearance, baggage claim and custom clearance.
Participants choosing to arrive to their own arrangement, kindly specify to the taxi drivers that you are going to Assumption University (Suvarnabhumi Campus) or ABAC Suvarnabhumi specify that you need to be dropped off at the King David Residence Hall which is the checking point for all ASEACCU 2017 participants.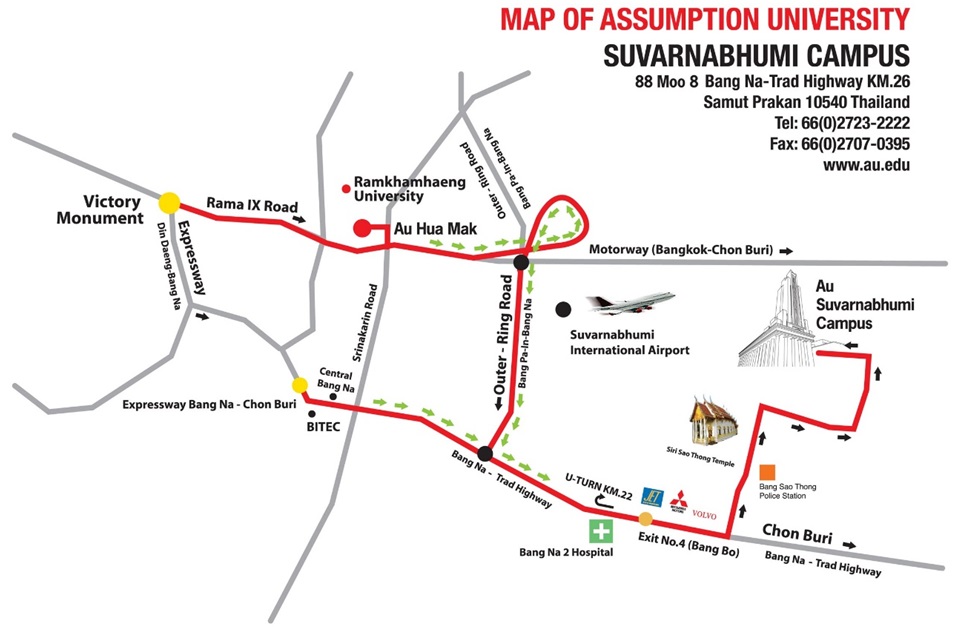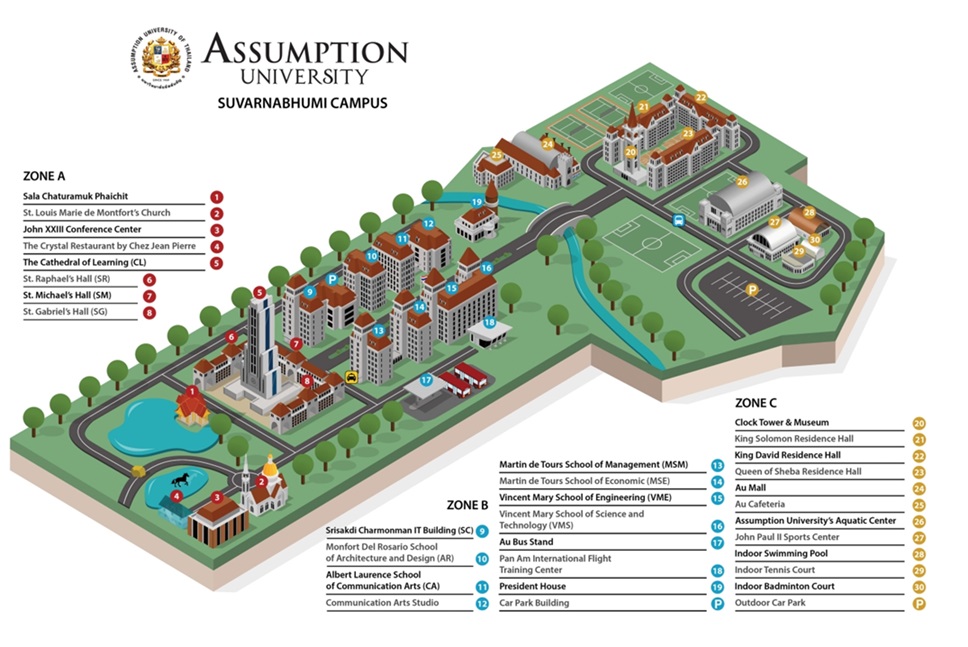 Dress code
The Conference organizers wish to remind all participants to wear either formal or light wear clothing for the Conference event on August 24 and 25. On August 26, we invite all participants to wear formal or light clothing in black to show our solidarity with the grieving Thai Kingdom on the passing away of his Majesty King Bhumibol Adulyadej. The cultural tour visit at the Ananta Samakhom Throne Hall requires polite dress code inclusive of long trousers and sleeved shirt and trouzers, polite footwear is also recommended.