Information for Participants in the ASEACCU Conference 2017
The Campus Ministry Workshop and The student Camp
Assumption University Suvarnabhumi Campus
Frequently Asked Questions
About the Conference Location
The 25th ASEACCU Annual Conference events will be held from 21st-27th August 2017 at Assumption University's Suvarnabhumi Campus (Bangkok).
Visit Assumption University: www.au.edu/index.php/about-au/history.html
Electricity
The electricity in Thailand is 220 volts, 50 cycles/sec. Plug points accommodate both flat prongs (like in the U.S. and Japan) and round prongs (like much of Europe and Asia). Actually, most receptacles in Thailand are two prong, missing the third grounding/earthling prong at the bottom. However, the newest office and condominium dwellings usually offer the third prong due to increased awareness of the importance of grounding for both safety and equipment damage reasons.
Please make sure that you either bring a universal adapter or buy one once you arrive in Thailand.
The electricity plug used in Thailand is a three flat pin plug and it looks like the picture below.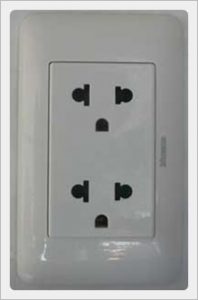 Clothing
Bangkok is located in the Central and like most of Thailand, Bangkok has a tropical savanna climate and is under the influence of the South Asian monsoon system. It experiences three seasons, hot, rainy and cool.
In August, the weather in Bangkok will be sunny and warm during the day.  The daily average temperature for Bangkok in August is usually around 32°C. If you're hoping that the air gets cooler, you'll probably be disappointed as the weather is unlikely to settle under the mid-twenties. The highest ever recorded temperature in August for Bangkok is 37°C. On Saturday, August 26, 2017 we recommend light clothing in black to show our solidarity with Thailand, on the passing away of King Rama 9.
Delegates should bring a combination of casual/comfortable clothes (including flat shoes suitable for walking) and attire suitable for the conference itself.
Arrival at Suvarnabhumi Airport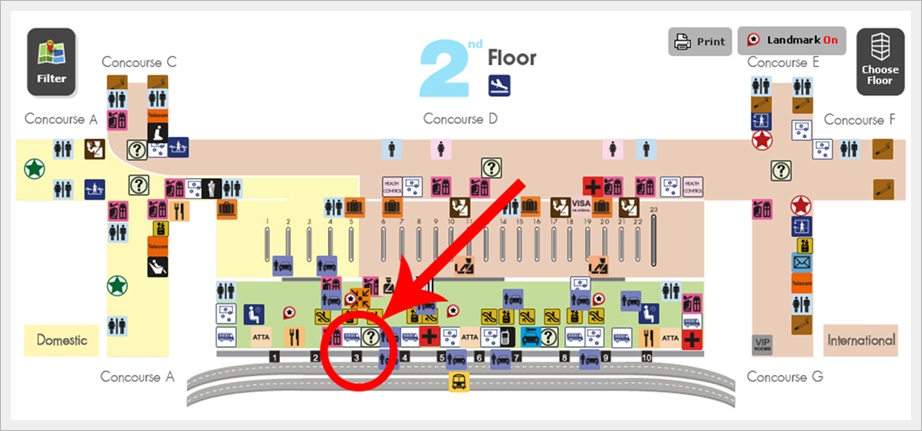 All Delegates (including students) will be met on arrival at Suvarnabhumi Airport and transported to their accommodation. Delegates will be met in the 'meeting point' area by one of our ASEACCU committee members. (The meeting point is on the second floor, gate 3 after the exit from customs.)
At the end of the conference, all Delegates will be transferred from their accommodation to the airport.
Accommodation
Students
Accommodation will be provided at the student common dormitory on Assumption University Suvarnabhumi Campus.
Female students will be accommodated separately from male students.
All Campus Ministers, Faculty and Staff will be accommodated in the student resident hall rooms (twin-shared)
All linen and towels will be provided.
Meals
The Conference is fully catered and dietary requirements will be accommodated. Please ensure you have provided us with any relevant information.
Medication
There is a full range of health care resources and facilities at Suvarnabhumi Campus, however we do recommend you bringing your own medication, such as hay fever, cold and prescription medications.
We also recommend that you bring items to protect you from the sun, which is extremely strong in Bangkok. Please bring sunscreen (at least SPF30), hats and ointment for sun burn. You may also like to bring insect repellent with you.
You do not need a permit to bring most prescription medicines into Thailand, as long as the medicine is carried in your hand luggage, you carry a letter or copy of your prescription (written in English) from your Doctor to certify that the medicine has been prescribed to you to treat a medical condition and the quantity of the medicine does not exceed three months' supply. You should also leave your medicine in its original packaging.
Thai Currency
Thailand national currency is the Thai Baht which comes in notes of ฿20, ฿50, ฿100, ฿500, ฿1000


Thai Coins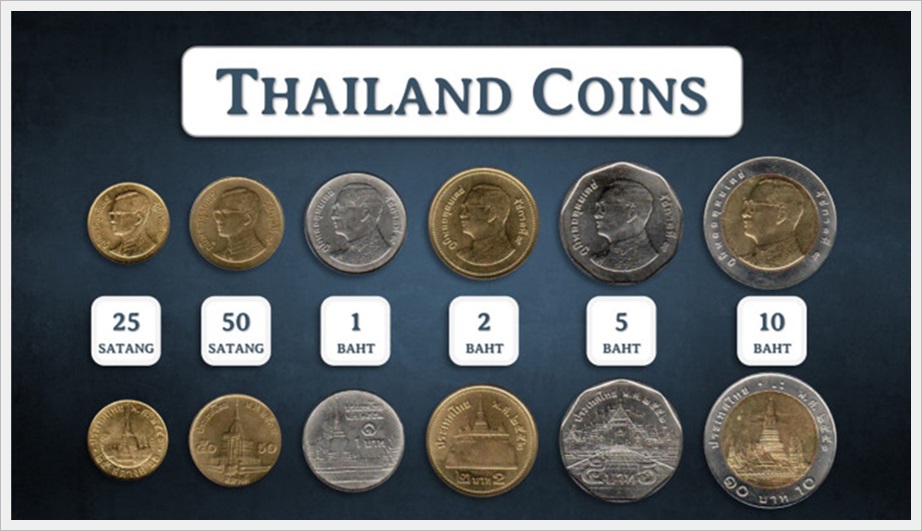 If you wish to exchange your money for Thai Bahts then you are able to make this exchange:
In your own country;
At Suvarnabhumi airports
At the banks once on Campus (larger value notes are best for this type of exchange)
Banks are usually open Monday to Friday 8.30 am to 3.30 pm.
Most credit cards such as Visa and MasterCard are accepted in Thailand. American Express and Diners Club are accepted at major supermarket and department store chains and many tourist destinations, but please do not depend on American Express being accepted in smaller shops/restaurants.
Phones
When you finally arrive in Thailand, you probably can't wait to tell your family and friends that you made it safely to Bangkok.
If your mobile (cell) phone works with Thailand mobile networks and it is unlocked (not locked into your home network) then you can simply buy a Thailand sim card and put it in your phone to avoid mobile roaming rates. If you don't already have a compatible phone, then you will need to buy a prepaid starter pack including a phone and sim card, which can be obtained from most stores. Some of the main Thailand Networks are AIS, DTAC, TRUEMOVE and they have better coverage than the small providers. Mobile networks in Thailand are required by law to collect identification information from customers before activating your service. In most cases this means that that you need to show your passport in the shop that sells you your sim card and provide your personal details.
Should you wish to purchase a Sim-Card or a starter pack mobile phone, or have any questions regarding this matter, please don't hesitate to ask us as we can assist you to make all the relevant arrangements.
There are two different types of SIM card available:
Pay as you go: the simplest package for new residents or those whose usage is very low. Buy a card (they range in value from 100 to 500 Baht) from any mobile phone shop. These can then be topped up as required.
In addition, passengers can also get FREE Mobile SIM for tourist at the airport. (go to the airport website: http://suvarnabhumiairport.com/en/43-7-day-pass-sim-card
Registered accounts: offer lower call rates and packages. The service providers require a passport and an up-to-date visa to issue you an account. However, DTAC will only ask for your passport and a credit card.
Internet Access
Internet and Wi-Fi will be available on campus and at the accommodation locations. Details will be provided to Delegates on arrival at Suvarnabhumi Campus
We look forward to receiving you all in THAILAND
WELCOME!